Last Minute Cruises from Sydney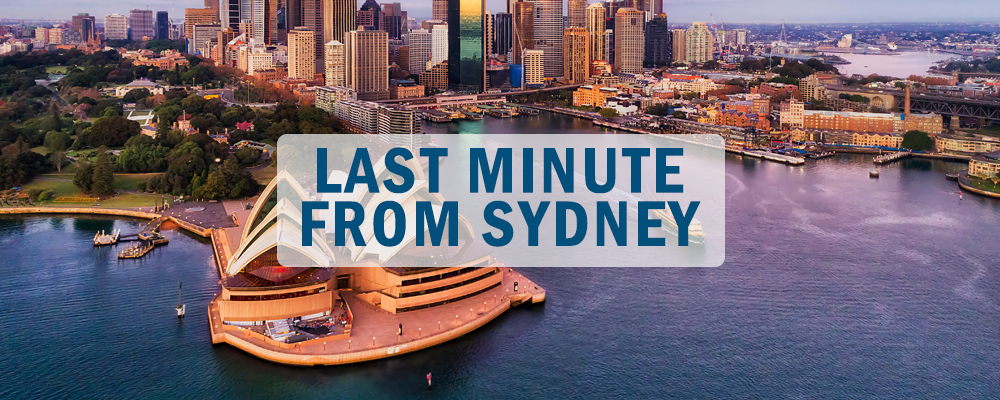 Sydney is one of our most popular starting ports. It is ideally positioned not only for cruises to America and South America, but also to New Zealand and the Pacific Islands. The last minute cruises from Sydney listed here are some of the best currently available on cruises from Australia.
Book Last Minute Cruises from Sydney Today
With a wide variety of cruise lines and destinations available, Sydney is a great place to begin your search for your next cruise. This page only shows our last minute cruise deals departing in the next 90 days, click here if you are looking for cruises scheduled to depart outside of this date range.
The last minute cruises from Sydney listed on this page are due to depart in the next few months. You could book a cruise and be sailing within weeks! The cruises we list here are great value, so they will be snapped up quickly. Give our cruise experts a call and book a holiday on short notice today.
The cruises shown on this page will update every day. As cruise lines update their prices, they will be updated here. So this is the best place to find last minute deals from P&O, Princess Cruises, Royal Caribbean and Carnival Cruises. If you don't find the cruise your looking for. Why not bookmark this page? Then you can come back later to see if any other cheap cruises have been added?